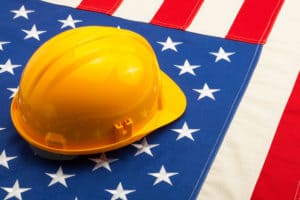 The application process to land a job with the Federal government is more user-friendly than it was a few years ago, but you should still prepare a separate federal version for each job applied for in that sector. With the Federal resume and a private-sector resume, there are differences in amount of detail and length. Getting started is one of the toughest parts. Let's start at beginnings and basics.
A Federal resume is one of three documents accepted as an official application for position vacancies within the Federal government. The other two are the OF-612 and the traditional SF-171. However, the SF-171 is considered obsolete and is no longer accepted by all agencies.
Brainstorm your career experience that that will be crucial to your next position. As reporters and investigators know, there are six key questions to be answered with any story – and with any position in the Federal job application process as well. They are the five Ws and one H.
Who did I work for?
Gather background information from each job experience. The Federal resume requires names and phone numbers of supervisors, agency names, the organization within the agency, address (at minimal, city, state, and zip code), starting and ending salaries (or GS series and ratings). If you have used Federal forms in the past, you can get much of your information there. If not, you should assemble this information – any omission of these elements can lead to rejection of your resume.
Where was the job?
List the main location of the position. Where was the office? This should be identified with each position. If your position involved a great deal of travel (more than one week a month) and the position that you are seeking requires travel, this factor should be included in the description. The mention of travel need not be extensive but it should convey the experience and willingness that the employer is seeking.
When did I do it?
The Federal resume requires dates of employment for at least the past ten years. The month and year associated with each position are the minimal information required. In nearly all instances, job experience (or other important qualifications) should be presented in reverse chronological order. The most recent experience (the highest degree, most recent professional training, etc.) should be first, with older or less significant education or training following, each in its own section.
There are some unique situations where it is beneficial to present relevant skills in a functional order rather than chronologically. However, anyone using a functional format should remember the questions that come to mind with hiring authorities screening your resume and application: "What is the candidate trying to convey?" and "When and where did they do it?"
What did I do?
Don't take this lightly. This is a very slippery question. Too many applicants believe that people screening resumes need to know everything about the candidate's background. They worry that omission of the slightest detail will provide an advantage to other applicants. This not so, and it's risky!
A resume that takes up space with every function listed in a position description is not needed. What is most important to get across on your resume is the information that makes your qualification different from everyone else's. Every budget analyst compiles budget justifications at some point in a career. Every systems programmer knows basic coding. Every flight mechanic knows the tools used and the planes' control systems. Every administrative assistant maintains calendars or uses office software. These are the beginnings in a career. The critical skills are the ones that will be needed for the next job.
Effective presentations should attempt to describe your role in making a difference in the organization's results. "Wrote budget justification to support a $550 million information technology acquisition," says more than the initial version of saying you compiled budget justifications. "Developed and presented budget justification that secured a $550 million appropriation for computer system acquisition," says even more.
Why did I do it?
Many economists will tell you there is one reason for all human interaction – money. Honestly, people are willing to pay money because they have a reason to want a good service, knowledge, skills, commitment to the public interest, or a host of other factors.
Money is the easiest way to convey those other interests in understandable terms. Even if your work is considered an unpopular job that no one scurries to have, it still contributes in some way to the mission of the agency or department. Since the implementation of the Government Performance and Results Act of 1993, Federal agencies have become increasingly aware of the ways in which each position contributes to the agency's mission. These links of position duties to agency mission should surface in vacancy announcements.
How did I do it?
This is the piece that can be most important in conveying to your resume's readers and evaluators your knowledge of the procedures to get the job done. Organize information on your actions and accomplishments in an order that the hiring authority recognizes and that resembles the order in which the work is performed. Job blocks on a Federal resume do not need to contain every detail of each position, but they do need to convey a sense of professional growth and accomplishment if you are to make it to the short list!
Yes, getting started is the hardest part. Keeping the 5 Ws and 1 H in mind can keep you on track as you work through the process!
I always love to hear from you. Please feel free to comment below.