A client I'll call Mary had been a medical device salesperson for 12 years. This past spring, she asked me to help her transition to a new opportunity. She was refocusing on her young family, and wanted to move away from sales into a healthcare career allowing her to work more "9-to-5" hours with no travel.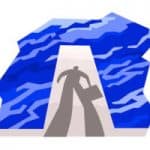 After a couple of coaching sessions around career exploration, she thought that Radiology Technologist might be a good fit for her. However, although fascinated by what she had read and heard about the field, she still was a bit leery of investing time and money in new training. She said to me, "What if I find that the day-to-day job is not what I wanted after all?" Well, of course there are no magic jobs; every position has its pros and cons. So, Mary decided to pursue job shadowing. Here's what she did to view the job from the inside:
Contacted the American Society of Radiologic Technologists through their website. They referred her to chapter in her state. From there, she connected with a specialist to watch her work for three hours each on four scheduled days. The work site was less than 25 miles from her home. Note: most professions have one or more professional associations.
Connected with an accredited brick-and-mortar school offering a two-year Associated of Applied Science program in Radiology Technology. She was granted permission to sit in on several classroom and lab classes, including observation of a major student group project.
Visited her local library to do further research on job prospects in this field. Through this research, she was able to set up three informational interviews with radiology technologists in her area.
Mary was able to view a firsthand picture of the work life of a Radiology Technologist. She was armed with questions to ask. Here are a few that can be used for any job shadowing experience:
What type of work is performed daily? Weekly? Monthly?
What types of experience do employers seek? Are there ways to obtain this experience prior to working in the field?
What are the typical settings people in this field can expect?
What are the key personal characteristics for success in this field?
What opportunities for advancement exist?
What demands and frustrations typically accompany this type of work?
What types of technology are used in this field?
Would you offer any advice or suggestions for someone considering going into the field given what you know now?
What are the satisfying and/or rewarding aspects of working in this field?
Can you suggest others who may be valuable sources of information?
Mary listened carefully to those in the role and to their journeys to get there. She reflected on the parts of the roles that excited her; and whether her strengths truthfully aligned with the job. She pictured adjustments that she would need regarding the transition from Medical Device Sales Professional to Radiology Technologist. She carefully worked out finances around training and typical salaries for the role.
Throughout the job shadowing process, she took notes and tracked every single lead and contact. She pushed away her fear and asked for help.
Mary was able to observe specialists in their work. Job shadowing enabled her to be a fly on the wall watching from the background; but also to interact as appropriate, ask questions, and learn. She decided to start training, and was comfortable with her decision to pursue this new career path. It would allow her to continue in a high-tech healthcare field using her strong customer service and relationship management talents, as well as her passion for medical technology.
Through her experience, she connected with a decision-maker at one of the regional hospitals near her home. The employer was impressed with her due diligence gleaned through the job shadowing. He arranged for Mary to do administrative support work in the Radiology Lab—while completing her two-year Associate's Degree. She was also given an offer of employment two years' out!
Job sharing can be one of your greatest opportunities to differentiate yourself from other candidates. It can set you apart as a go-getter. It can give you critical on-the-job information that helps you in your job search. It can answer the question, "How do you see yourself in this job?" Might this be a strategy to give you an edge in your job search campaign?