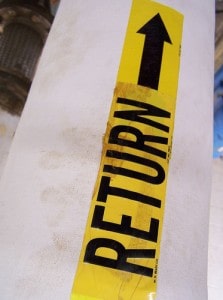 If you are headed back to work after being out of the workforce, you are not alone. Stepping out of a career path is common. Many reasons account for the breaks. Here are a few:
Unemployment, self-employment, or part-time employment while raising a family or caring for a family member;
An entrepreneurial venture that is no longer as attractive or viable as a traditional position;
A company acquisition, restructure or trimming that has you now on the outside;
Full-time study that was necessary to achieve a desired level of employment, career change, etc.;
An ended relationship which enabled you to be out of the traditional workforce.
Back to Work: Accentuate the positive
Whatever your reason for returning to the workforce, a positive, proactive approach is best.  Don't try and hide or camouflage your situation; nor should you apologize for it. Think about your marketable strengths and how to bring them to the forefront. You are who you are; nothing is to be gained by posturing as someone else. If you stayed home to raise your children, working only briefly as a management trainee before spending eight years outside the workplace, then you are an entry-level employee with some experience—AND a great deal of added maturity and motivation with which to optimize your remaining career! You might be able to uncover excellent resume experience from:
Volunteering
School involvement
Part-time work
Your own business, i.e., home-based, consulting, etc.
Back to Work: A focused resume can work
If you lack the continuity of work history for a chronological resume, place the emphasis on what you can do, rather than where and for how long you have done it. Market yourself intentionally. Do your homework on the company and job being offered. Put yourself in the hiring manager's shoes and make a case for why you should be an attractive hire.
Avoid gimmicks, but take advantage of expressing your experience in terms and examples that relate to the situation. The focused resume can be effective in showing direction, and then arranging achievements and abilities directly related to the goal.
Here's a bare-bones example based on my client Mark's workforce re-entry resume. Mark had stayed home for five years as a full-time stay-at-home dad. Without worrying about design / formatting and skipping the name and contact information, let's dive into the resume's meat:
Career Interest:
Secondary School Counselor, Brookfield High School
Qualifications
State Certified School Guidance Counselor with 10 years' relevant experience.
Specialized training in the recognition and treatment of adolescent substance abuse.
In-depth familiarity with the use of career exploration databases used by students.
Experienced group facilitator.
Knowledge of private and public sources of college-bound student financial aid.
Extensive work with private sector community work-study arrangements.
Accomplishments
83% of counselees admitted to college of choice five years consecutively.
Recognized with District Award for Excellence (2005), for establishing healthcare partnership between Downing High School and St. Mary's Healthcare.
Founder of Bartlett Teen Substance Abuse Hotline, currently serving 2,500+ callers weekly.
Consulting Fellow to Giles Group, a non-profit designing career planning software for students.
Experience
Full-time Parenting; PTA Chair, Sunday School Superintendent and Little League Coach, 2006 – Present
Guidance Counselor, Downing High School, City / State, 1998 – 2006
Counselor, Karton Intermediate School, City / State, 1996 – 1998
English Teacher, Madison High School, City / State, 1994 – 1996
Education
Master of Education in Guidance and Counseling, University of Minnesota, 1996
Bachelor of Science in English Education, University of Minnesota, 1994
If you are returning to work, a strategic and focused resume can bring the hiring manager's attention immediately to the fact that you know what you want; and it can make a convincing case for being able to provide it.
If you have questions about return-to-work career strategies, I can help!
Photo: flattop341