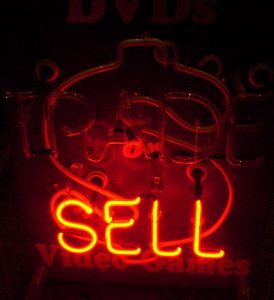 This post speaks to the basics of Sales and Marketing 101, and why these basics are crucial pieces of your resume. Yes, the subject's been covered by others many times before. It will be covered again, I have no doubt. So why now? Why by me? Because every week I talk to people who tell me they don't know the concept or get the tie-in. If they do, further conversation often reveals they're not applying it. And that's pure sabotage to their career marketing efforts. So here we go.
1. Know the product
Always remember, the product is you. The first sales lesson is to really understand your product (you) and communicate it clearly. Just what is this product called you? Are you an aerospace engineer? A high school teacher? A financial executive? A graphic designer? A technical writer? Whatever function you are targeting—whether it is what you've been doing for your employer(s), what you hope to do as a new grad, or what you hope to do in a career change transition, make sure it's clear from the get-go. This means right off the bat in your resume. Employers and their hiring folks will not take time to figure it out. Why should they? They are concerned that you might fit their hiring needs. They are not interested in reaching out to make sure you're understood. That's la-la land. I'm not a fan of the old objective. I prefer to give my clients a headline title. It shows focus with credibility. It subtly shouts "I am this person!"
2. Position the product
Have a clear picture of how you want to be perceived. Then position yourself with that picture in mind. This is often very strategic. Sometimes less is more. For example, my client James is a vice president of software development. In our resume consultation, he vehemently wanted to load the resume with his technical skills. He had enough to cover one-third of a page. While impressive in some respects, to include all these skills would not have worked in James' favor. He would have been perceived as a hands-on "techie" rather than an executive charged with financial oversight, team development and leadership, strategic planning and global relationship management. We conveyed his vast technical abilities in a two-line synopsis. Knowing how to write code simply wasn't part of his job target. And it would have stolen valuable real estate space from content that was targeted and needed to be covered.
3. Stress benefits
One of the oldest sales and marketing adages is "Sell benefits, not features." This is as true in marketing yourself as it is in selling shampoo. "Contains PEG-60 Almond Glycerides conditioning product" (a feature) does not sell as well as "Contains a secret, safe and natural ingredient that will make your hair shine with health!" Employers are tuned in to the WIFM station – "What's In-It For Me?" Go back to Marketing and Sales 101. To that employer, your MBA is a feature. The fact that you brought a project in $6M under budget, consistently delivering 12%+ savings through Eagle-eye monitoring, is a benefit that employer will appreciate and value.
4. Back it up
If you claim early in your resume that you're known for "catapulting over aggressive sales goals in the field and behind the scenes," you should support this statement with specific examples. The following speaks volumes:
Landed lion's share of ABC Corporation's largest accounts—74% of annual revenues.
Increased sales pipeline 36% through new sales training program and tracking system.
Boosted revenues 24% in a struggling economy with a new client-centric sales strategy.
The resume, cover letter and other career marketing documents are to typically get you to the next-step interview. Use these four sales and marketing basics to grab attention, convey relevant value, make that reader care! It's about them at this point. But the product being marketed? That's all about you!