Professional networking – a phrase often heard among the working class but often misunderstood or ignored. So what is it exactly? The definition of professional networking is the cultivation of productive relationships for employment or business.
A good professional network isn't just for marketers and executives – individuals at every stage of their careers, from recent graduates to senior staff, can benefit from it. By networking, you can establish and maintain relationships with other professionals in your field, which are invaluable to your career development.
Let's delve more deeply into the meaning and importance of professional networking and some tips and strategies to make your networking more productive.
Networking is widely recognized for geometrically increasing your contacts. Especially for unemployed individuals, it is often the best technique for finding a job. Connecting with like-minded professionals in your field is the essence of networking. You can access an array of contacts advising you on professional issues. It requires reciprocity, so be ready to contribute equally.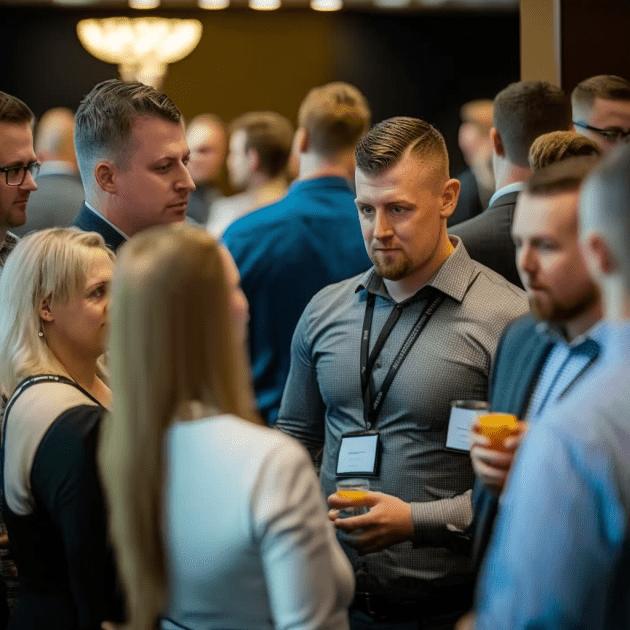 Why Is Professional Networking Important?
No job – yikes! Oh, if ever there is a time to draw from your professional circle – this is the moment. Let them know your job status and that you are available for hire. This starts the ball rolling exponentially and increases the possibility of securing employment sooner rather than later.
Puts a bug in their ear. Always remember the power of a good referral. Competition can be fierce in the job market, so asking a contact to provide a referral for you (if they are in the position to) will speak volumes for you. Remember, a known quantity is better than an unknown one.
The early bird catches,… Having relationships with the right people at the right time is invaluable. For example, a person may be leaving a job. Before the open position is advertised, a person in your network lets you know. This allows you to contact the company ahead of any competition. If you are a good fit, the company will save time and energy by hiring you.
Pick their brain. Seeking guidance and counsel from a senior networking group member can assist you in a challenging situation. Moreover, their influence may also extend to the executive level. Never hesitate to lean on them for advice.
Networking Tips for Success
First of all, what is a networking tip or strategy? A networking strategy aims to help professionals cultivate professional relationships within an industry. I'm sure you have heard the phrase, "It's not what you know; it's who you know." So networking is getting that "who you know" in your camp. The following provides some hidden networking secrets you need to know:
Know the Rules
NEVER ask for an interview. Simply ask questions about the company to see if it would fit you well.
NEVER ask for a job. Casually mention to your contacts that you are in the market for a specific position in an industry they may have an affiliation with (or knows someone who does)
Utilize Social Media to Your Advantage
LinkedIn – No matter where you are in the job search, LinkedIn should always be your starting point," says Anthony Gaenzle of TopResume. Seek out various companies and job titles to understand the available positions. Send your resume only after you have established the company's interest.
Twitter – Research your companies of interest on Twitter also. Be sure to connect with hiring authorities or recruiters by engaging in their posts. Develop a rapport with them and eventually provide them with your LinkedIn profile after several tweets about job possibilities.
Become a Member of Industry Groups
Network with members outside your organization. There are often many companies within the same industry that you could meet by becoming involved in a group for that field. Ideas can be shared, and great camaraderie is formed. Plus, job opportunities are discovered.
Participate in Conventions and Conferences
Many conferences or conventions are held annually by various organizations. Attending one of these for your industry can reap great rewards through learning and collaboration.
By creating new connections, members of different organizations may work together on new projects and partnerships.
Help others
Pay it back and pay it forward. Always be ready to help others in your network who may need you. Even offer volunteer work because you never know where you may benefit while assisting others. Help can be provided in many ways, including advice, reference, introduction, project assistance, or membership on a board.
Consistency and Following Up Are Key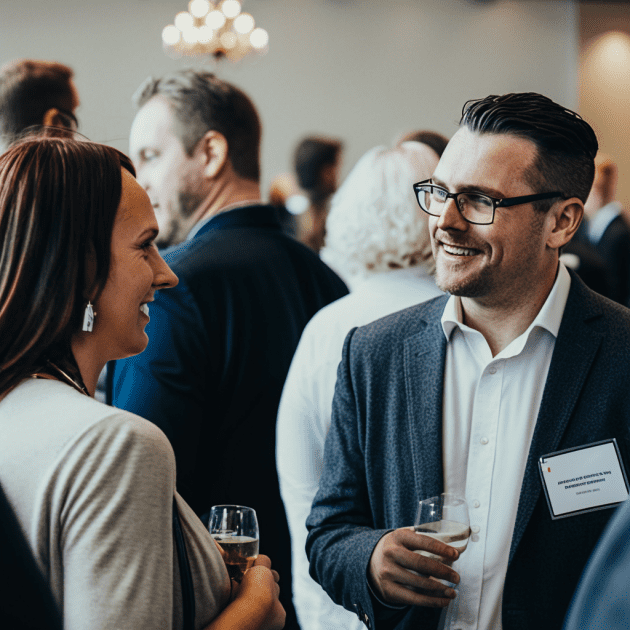 Pushing yourself outside your comfort zone is essential. Do this regularly for success. Follow up on any interaction with a potential hiring authority or contact via LinkedIn. Continue the engagement by commenting on any future posts they may write.
You have to be willing to expand your horizons and pay it forward by helping others as you can. While your skill set will get you started, your network will significantly enhance your chances of building a long and prosperous career.
Building trust is not science, but you can practice the art of affecting whether someone feels good about you. Smiling and showing enthusiasm go a long way in securing trust with your colleagues.
Finally, always feel reassured and comfortable asking a network member for a referral or advice. After all, we have all needed a boost in our careers occasionally, and who better to ask than a colleague who's been in your shoes?