Is a picture really worth a thousand words? Is it even possible to create such an image?
Well, if you're hoping to capture attention on the largest professional network stage – one of 930 million members – you better try your best! Therefore, you want your photo to do you justice so you capture the attention of a scrolling recruiter or hiring authority.
View your LinkedIn as a professional billboard; a glance should reveal your identity, work, and skills. Like a billboard's visual grabs attention, your LinkedIn profile photo does the same.
This piece will explore the intricate details of crafting a compelling LinkedIn profile photo. We will examine its significance, attributes, recommended actions, and things to avoid. Additionally, we'll take a look at some impressive real-life photos. Furthermore, I'll guide you through a systematic procedure for refreshing your LinkedIn photo.
Let's make ourselves proud by designing an impactful LinkedIn picture and learning the strategies to maximize its effectiveness for your goals.
Good LinkedIn Profile Photos: Importance and Benefits
A Profile Photo Makes a Strong First Impression
Undoubtedly, a polished, professional, and classic photo can be why a recruiter stops scrolling through a profile photo pool. After all, it is the first thing one sees when they view your profile. Let's make it worth their while!
Personal Branding with Profile Photos
LinkedIn profile pictures serve as visual ambassadors for your brand if they are chosen wisely. In addition to enhancing credibility and reliability, LinkedIn profile photos can significantly impact attracting and holding visitors' attention, given the wealth of information available.
Profile Photos Increase Profile Traffic
According to statistics, LinkedIn members with a profile photo receive far more engagement: 21 times more profile views and nine times more connection requests.
Even though people know you can't judge a book by its cover, they won't open it if the front cover isn't inviting. A good LinkedIn profile photo works as an elevator pitch for your persona. So we want you to rise to the occasion.
What Makes a Good LinkedIn Profile Photo?
Professional Appearances Matter – Avoid direct sunlight, shadows, and fluorescent lighting. Make it high-resolution. A good profile photo is sharp and well-lit, showing your face clearly while maintaining an approachable, professional appearance.


Striking a Balance Between Formal and Casual – Your photo should reflect your target industry. For example, a polished suit and tie are appropriate if you are a corporate lawyer. A more relaxed, professional headshot should be portrayed in a  creative field like marketing.


Be Authentically You – Your LinkedIn profile photo should convey professionalism and mirror your authentic self. Ideally, your photo should capture elements of your personality that harmonize with the impression you aim to make within your industry.

The Best LinkedIn Profile Photo Tips
Choose a Complementing Background

Use a solid, bright background color. The background should not steal the limelight. You need to be the center of attention.

Composition

LinkedIn profile background photos should be sized for 1584 px x 396 px in JPG, PNG, or GIF file formats. The ideal frame covers from your shoulders up, allowing your face to represent about 60% of the frame.

Choose the Right Attire
Your attire should match the dress appropriate in your industry. Dressing appropriately speaks volumes about you and is a significant factor in deciding whether you are considered for a job.
Approachable Appearance Matters

People are attracted to warm, friendly, approachable individuals. A smile is your best chance to create an open and friendly vibe on your LinkedIn profile. Smiles that show teeth were rated twice as likable as closed-mouth smiles.
LinkedIn Profile Photo Don'ts and Avoidances
Avoid Selfies
LinkedIn is for professional networking and advancing your career. Therefore, though it may be tempting just to snap a selfie and call it a day, avoid doing so at all costs. This is your future – invest in it wisely.
Don't Use Group Photos
Never use group photos. People may struggle to know which one you are in the picture. This is about you and only you!
Avoid Unnatural Filters
An overly airbrushed or unnaturally colored photo can come across as insincere and can detract from your professional image. We want to see the real you.
Don't Use Old/ Aged Photos
It is time for an update if you change your appearance drastically or if it is ten years old. If the employer meets you in person, they should recognize you.
Some Examples of a Good LinkedIn Profile Photo
Profile A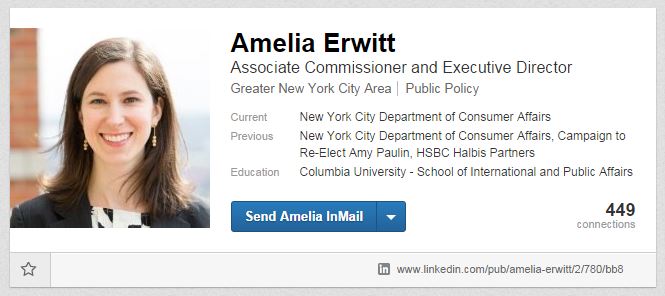 This professional has chosen a clear, high-resolution image where they are looking directly at the camera. Their expression exudes warmth and approachability—attributes that potential employers appreciate. The background is also worth noticing. It is neutral and clutter-free, allowing the focus to remain on the individual.
Profile B
This person has struck a balance between professional and casual in an industry-appropriate way. They're dressed smart-casual – not too formal, but just enough to convey a serious work ethic. Their friendly smile and relaxed posture send across an open and approachable vibe.
Profile C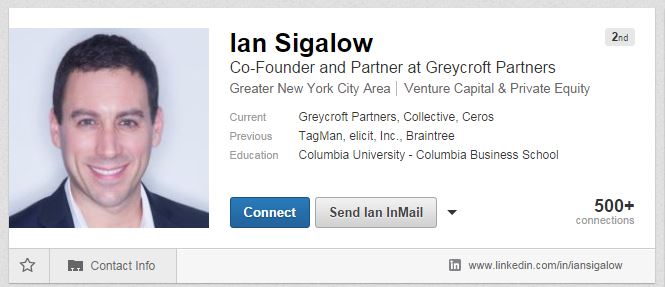 The lighting in this picture is excellent and makes the professional's features stand out clearly. A genuine smile suggests friendliness, and the attire is professional—suitable for the corporate world. The photo presents a clear narrative about the person's career level and industry.
LinkedIn Profile Photo Change Guide
Step 1: Log into your LinkedIn account. Click "ME" under your profile icon.
Step 2: Hover over your profile picture and click the camera icon that appears. This will put your profile into 'edit' mode.
Step 3: A window will pop up, allowing you to "Change Photo." Click on this option and then choose 'Upload photo.' Navigate to where your new LinkedIn photo is saved on your computer, select it, and click 'Open.'
Step 4: You will now see your new photo in the LinkedIn photo editor. Here, you can zoom in or out and reposition the photo to fit nicely within the circular frame. After you're satisfied with how it looks, click 'Apply.'
Step 5: Before you save, decide who you want to be able to see your photo. You can choose 'Public,' 'Connections,' 'Your network,' or 'Only You.'
Step 6: Once you're happy with your image and its visibility, hit 'Save photo,' and voila! Your new LinkedIn profile photo is all set!
Final Words
It's time for you to take the stage. Remember that projecting a professional demeanor goes beyond just highlighting your credentials and abilities. It also encompasses how you visually present yourself on this platform.
Therefore, dress professionally, locate an area with ample lighting, and offer a sincere smile. The investment you make in selecting your LinkedIn profile photo has the potential to guide the flow of appropriate attention and potential prospects your way.
Next Steps
Your LinkedIn profile photo can set the tone for your professional image, and getting it just right is crucial. Our expert career coaches are eager to guide you through creating the perfect profile photo and are here to provide personalized advice and tips to maximize your LinkedIn presence.
So don't hesitate to contact us; let's take your professional image to the next level together!