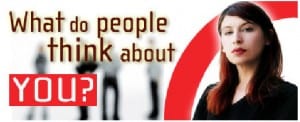 360°Reach is the first and leading web-based personal brand assessment that helps you get the real story about how you are perceived by those around you. It gives you the critical feedback you need so you can expand your career or business success. Developed by Reach, the global leaders in personal branding, it's an integral part of the personal branding process and an indispensable tool for thriving in today's professional environment.
360°Reach has been used by nearly a million people – professionals, entrepreneurs, small business owners and solo-preneurs. And it's an integral component of talent development programs at some of the world's largest and most respected companies; including, Microsoft, IBM, Warner Bros, JPMorgan and Starwood Hotels.
It's fun, insightful, and most importantly, actionable.
"I wish I learned about 360°Reach 20 years ago. I have had performance reviews and career development coaching almost every year for 20 years, but none was as effective as your method. I wish your technique were available to all our corporate trainees before they are trapped in the standard performance review syndrome." Charles Mangano, Vice President, Bank of America
I have been certified by Reach to deliver this assessment and help you take action from feedback you receive. I can incorporate this powerful assessment into any of my offerings. Contact me so we can discuss your goals and work together to help you achieve them.