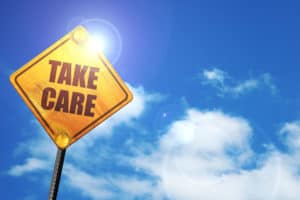 You've just lost your job. Or think you're going to. Or are going to voluntarily leave for one reason or another. Everyone's situation is different. But regardless, it's a good idea to be proactive regarding your financial and health situation. Addressing some things at the outset will help calm any fears and allow you focus on your new job of looking for a job!
Finances.
Go over your budget. If you have a household budget, review it. If you don't have one, make one! Know how much money you have, where you can spend it, and where and when you can trim expenses to minimize any financial stress during your search.
Review your investments. Don't immediately take money out or borrow. Take the time you need to understand your options and make choices that are best for you and your family, both short- and long-term.
Make a larger plan. How will you cover expenses if it takes you several months or longer to land in a new job? If you're not sure you can pay your bills in this scenario, it may serve you well to now consult with a financial advisor.
Ask for help. There may be assistance that will pad your finances. Find out if you qualify for unemployment insurance or a severance package with your current or former employer.
Insurance.
It's a good idea to immediately review your insurance. Healthcare is an important consideration, as is potential peripheral insurance coverage offered by many employers, including short- and long-term disability and life insurance. Research these to ensure your family is covered with an affordable plan.
Life insurance. Do you need it? Will it not be there if you leave your current employer? Can you carry it forward? And remember that even if you can carry it forward, it's often not the most affordable option.
Health insurance. What's available through your former employer? Do you qualify for state healthcare coverage? Can you go on to your spouse's healthcare coverage? You can check out options with The Consolidated Omnibus Budget Reconciliation Act (COBRA) as to whether that's a viable option for you.
Legal matters.
Do you have any non-compete agreements with your former employer that will limit your job search? It's important to know the details. Are there other legal issues related to your current employment and exit?
Research available resources.
You may be eligible for assistance. Some questions to ask yourself:
Are you eligible for unemployment insurance?
Are you eligible for dislocated workers support (through your state)?
Are you eligible for state-offered training?
Are you eligible for any outplacement services through your employment?
Whether your upcoming job search stems from a voluntary or involuntary exit from your current employer, thinking about issues like finance, insurance, and other assistance, can help you eliminate stress to stay positive and energized to land that next great fit!
I always love to hear from you! Please comment below.