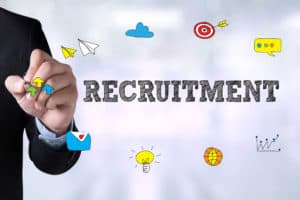 In my last post on getting help from recruiters, I addressed who does what and general expectations. Let's explore a bit further.
How recruiters operate.
Executive search firms often hold the key to the highest-level positions in the job market. The question is, how do you go about positioning yourself so that you have a shot at those jobs you're qualified for. It's a challenge, but not an insoluble one.
You have to be more routinely qualified for most of the positions that executive recruiters are retained to fill because recruiters frequently look for top performers who are currently employed. Your competition for these jobs is not confined to people who are actively looking for jobs, but now includes people who wouldn't otherwise have been potential candidates.
Search firms can afford to be ultra-choosy. After they get an assignment, they don't have to worry about other recruiters beating them to the punch when it comes to delivering an attractive candidate to a client. Because they usually work on a retainer (guaranteed fee), they don't have to rush. They can afford to consider only those candidates whose qualifications are an almost perfect match for the client company's requirements.
Regardless of whether you're working with an executive search firm or an employment firm, and even if your background seems to qualify you for a position that a recruiter has been retained to fill, you run into another challenge: gaining access to the recruiter who has the assignment. Unless you're privy to inside information, finding out which assignments recruiters are working on at any given time and whether assignments represent legitimate opportunities for you is tough.
Executive recruiters, in particular, play it close to the vest when it comes to the specifics of their assignments. They don't typically place want ads for the positions they're trying to fill (And if they do, they almost always place a blind ad, which means it doesn't mention either the employer or the recruiter). And they tend to work quietly and behind the scenes, relying on their own contacts and devices to find suitable candidates.
More important, search firms prefer to initiate contact with candidates they've already checked out before responding to candidates who get in touch with them. All of which explains why establishing a dialogue with recruiters you don't know can be so difficult, regardless of your qualifications.
Networking Your Way to a Recruiter.
The first thing you need if you hope to use networking as a way to contact recruiters, are the names of those recruiters who specialize in jobs in your field.
A good source for this information is a directory that lists executive search firms and their specialty areas.
Better still, get on the phone, reach out via text, etc. with other people in your field – people who may have been contacted themselves at one time by recruiters.
After you identify recruiters who are likely to handle searches in your field, go back to your network list and try to find people who know those recruiters personally. Finding such a person may take time, but the effort is well worth it.
Don't forget: You are always better off trying to establish contact with a recruiter indirectly – through someone you both know – than to try to make the connection on your own.
Tip on How to Get "Discovered" by a Recruiter: There are two ways you can initiate contact with a recruiter who hasn't gotten in touch with you first. The first and more effective way is to have someone introduce you, particularly at higher levels. The second is to write a strong cover letter  – and then follow up. What about cold calling? Depending on your background and available openings, you'll get anything from an invitation to send your resume, to an appointment.
What if You're Unemployed?
Don't let the fact that you're out of work discourage you from pursuing a relationship with a recruiter.
Being unemployed may not enhance your attractiveness as a candidate, but neither does it hurt as much as it used to.
Many recruiters used to be more reluctant to work with unemployed candidates, the theory being that they were a tougher "sell" to the client company.
A few dinosaurs in the recruiting business still subscribe to this view, but in light of corporate downsizing and today's highly-mobile workforce, being out of work no longer carries the stigma it once did.
The important thing is to be able to give the recruiter a solid reason why you and your former employer parted company.
I always love to hear from you! Please comment below.