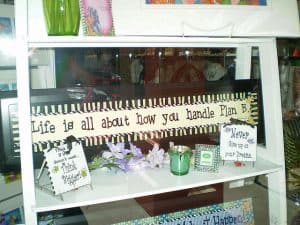 Job Search Plan Simplified – if you're unemployed and in a job search, the search is your job.  If you are employed and in a job search, you've taken on a second job.  Just as someone starting a business would want a good business plan, you will need a plan as well.
Job Search Plan Simplified: Tips
Think about multifaceted strategies that will work for you, and then create a comprehensive plan around them. Examples might be researching companies, preparing your career communications, resume distribution, informational interviews,  networking events, online networking, phone calls, etc.
Map out a plan for each of the strategies. Decide how much time you have to spend on daily and weekly job search activities and block that time out. Do not waver from keeping these commitments. Which strategies will you do when? For example, one day might show three hours of job search strategies, broken down into making phone calls for one hour, holding two face-to-face networking meetings with contacts, and one hour of online research and communications.
Review your inventory: computer and supplies, paper, envelopes, and note cards for thank-yous and follow-up, for example. Don't forget to include networking business cards —a must have. Your interview wardrobe should also be considered inventory.
You'll want to work a job search budget into your plan. What will the costs/budget be for the just-mentioned inventory? Additionally, there are other costs you may incur: for-fee online resume distribution, professional memberships, networking, travel, relocation, hiring a career coach, or haircuts, styling etc. Budget for these.
Create a system for keeping track of your new and existing contacts, casual or formal networking activities, employment interviews, informational interviews, leads, follow-ups and overall search activities. It might be an Outlook calendar or other online calendar, paper (make sure you keep it handy and with you at all times if possible), or specific sites designed for job search management, like Jason Alba's www.jibberjobber.com site. Then in addition to tracking your activities, document them fully. Who did you talk to? Where? What was the conversation about? Did you make commitments? Did they? Do you have all the contact information (phone, email, street address, LinkedIn, Twitter name, etc.) so that you can easily get in touch with them and follow through?
Finally, review your job search progress weekly to determine the effectiveness of all activities. Then readjust if needed, to allocate your job search time toward activities that generate the greatest returns. Networking and informational meetings have been shown to generate the best return. Make sure you are spending a lion's share of your time with these activities.
Unless commitment is made, there are only promises and hopes, but no plans." ~Peter F. Drucker
Photo:  Evelyn Giggles