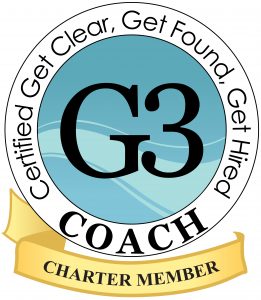 Minnesota;  Feb 10, 2011
Press Release
There's a new breed of Career Coach helping job seekers navigate the toughest and most confusing job market in decades. For job seekers, the stakes have never been higher, and the job search landscape has never been more volatile as Google, social media, employers, and recruiters drive the switch to "Social Search." These are 2011's job search realities:
Employers are abandoning costly and ineffective job board giants and databases. Traditional job search is dying. It won't be revived; nor will job seekers clinging to traditional resumes.
Google is career GPS. Google results are replacing the resume as a screening device.
Hiring managers are sourcing candidates via cost- and quality-effective "social solutions" including Google, LinkedIn profiles, social media venues, video presentations, and more.
Social job search requires more than a resume. Candidates need a multichannel online presence within a branded, value-infused career communications (CareerComm) network.
"Bottom-line-it-for-me!" managers and recruiters increasingly prefer bold, brief, brand- and value-rich career documents—as easily readable on a smart phone as on a computer.
Contact me today to take advantage of the G3 Program.
Two nationally recognized authors, coaches, and innovators in branded career management—Deb Dib and Susan Whitcomb—created the G3 Coach Program (offered through TheAcademies.com) to train career professionals in the new techniques their job seeking clients need for success in an employment market driven by speed and social-media recruiting.
The pioneering Certified G3 Coach program (which stands for Get Clear, Get Found, Get Hired!), equips career coaches, job search strategists, resume writers, and personal branding strategists to help job seekers flourish in today's Social Search employment market.
Barb Poole graduated from the inaugural class, becoming one of the first in the world to earn the elite Certified G3 Coach designation.
Dib sums up the need for this training: "Today's hiring managers are inundated multi-taskers with little time and patience. As a Certified G3 Coach Barb has the skills to help job seekers meet today's employers' mantra, 'So what? Make me care! Do it fast!"
Barb's company is Hire Imaging LLC.  Barb may be reached at [email protected], www.acendance.com, 877-265-2750.
Contact me today to take advantage of the G3 Program.